Turn this: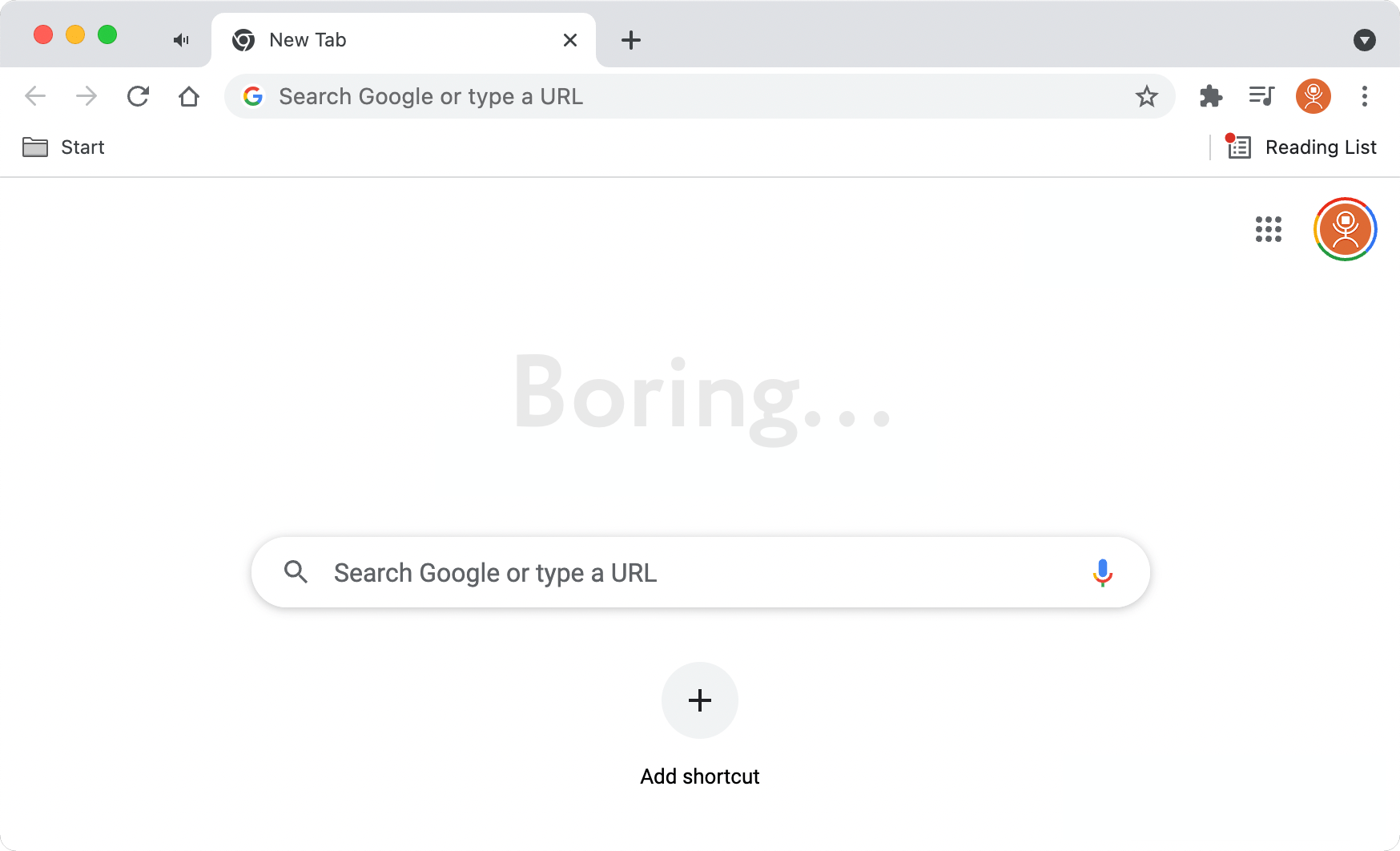 Into this: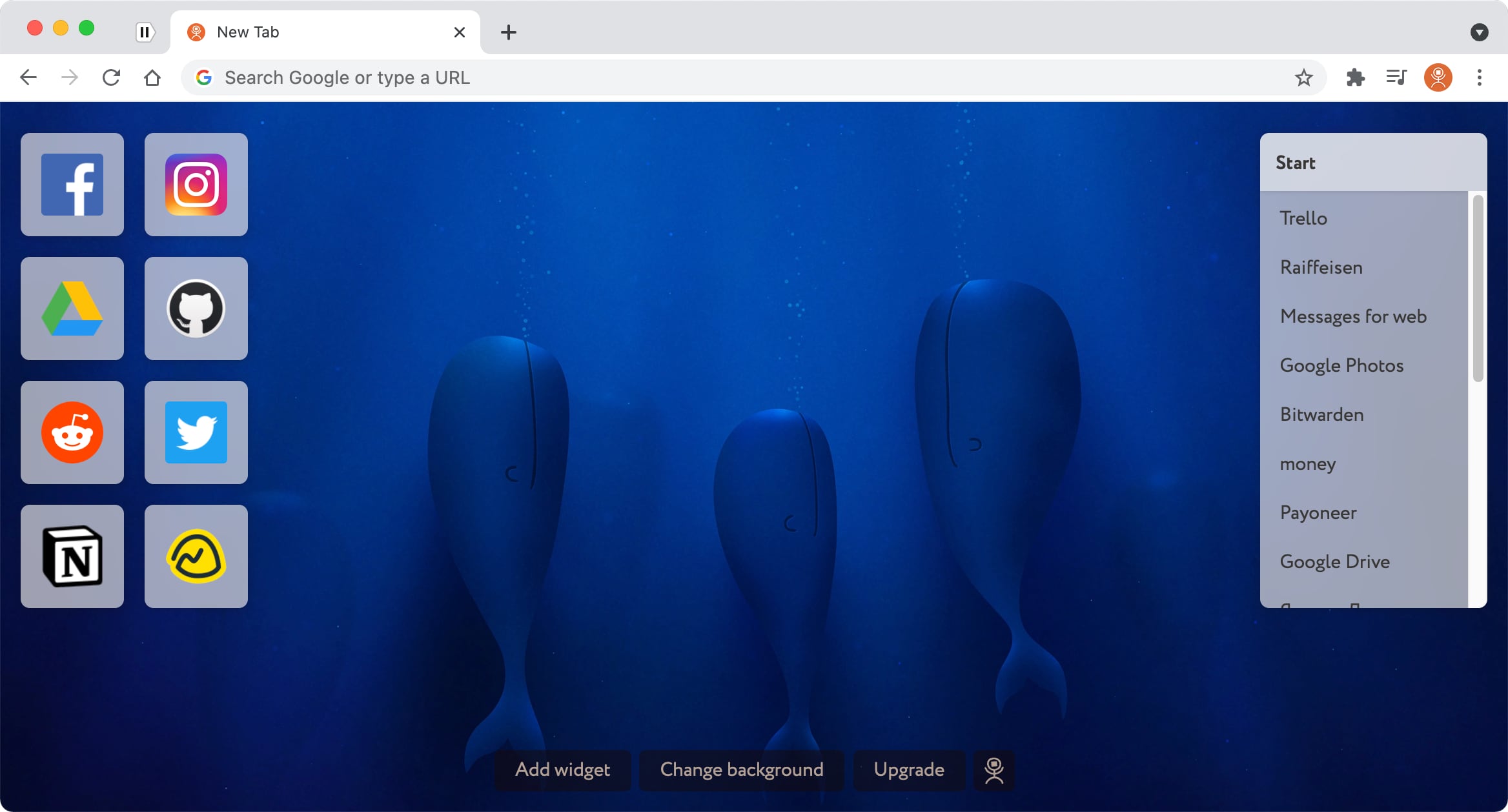 Or this: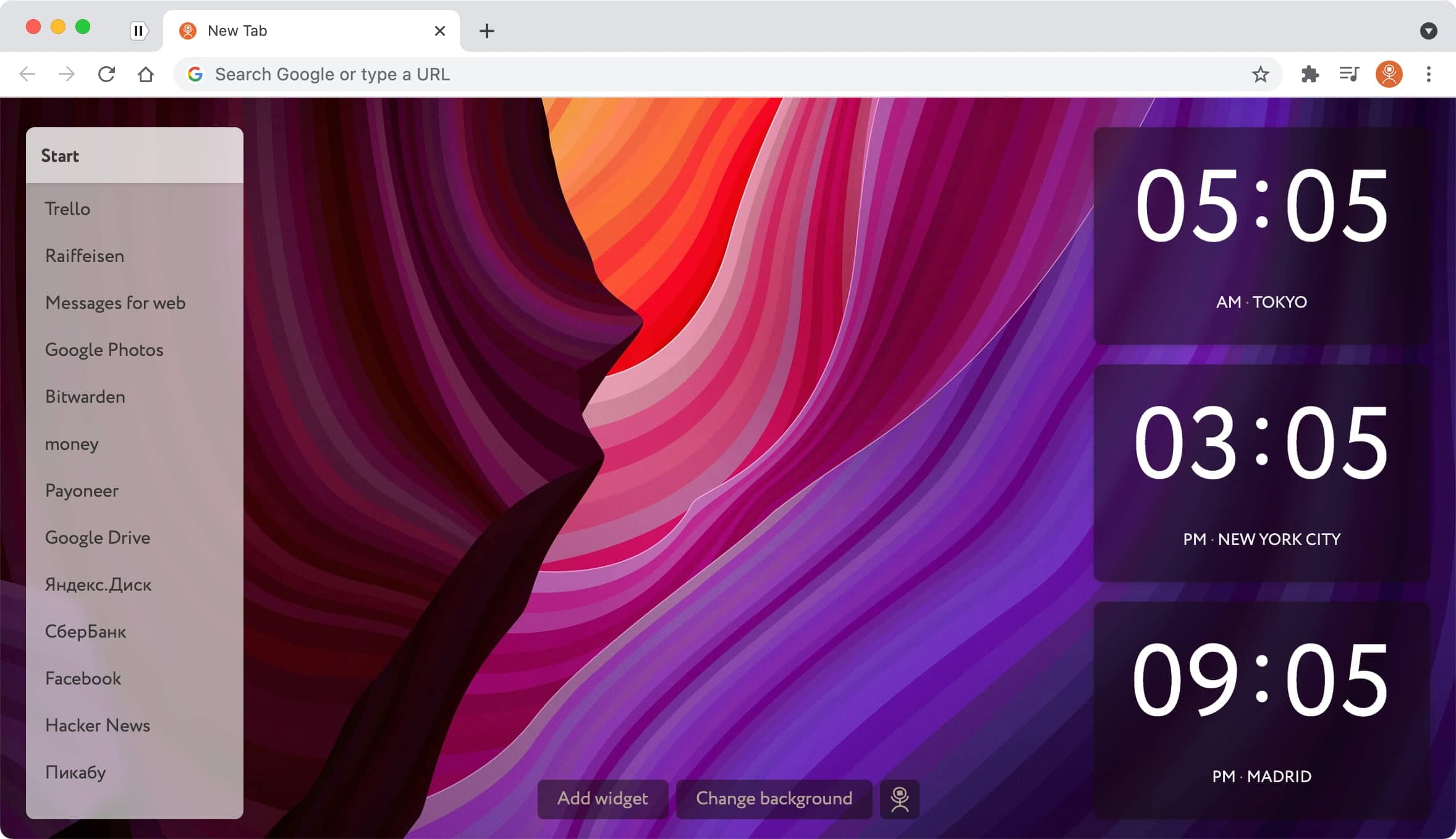 Or even this:
— What does this extension do?
— It replaces Chrome's default New Tab page. Here is what you can do with it:
add widgets, such as shortcuts to your favorite sites, bookmarks and clocks;
move widgets around and resize them;
set background to one of Vlad.studio artworks;
enjoy!
Here is the short video:
— Is it free?
— The extension itself is 100% free forever. You may want to sign up (also free!) and unlock up to 7 Vlad.studio backgrounds of your choosing. At any time, you can buy premium account for unlimited access to all backgrounds, present and future.
— Is it safe?
— As safe as I could possibly imagine. All your data remains in your browser's local storage. The extension receives your account data from Vlad.studio website, but does not send anything back.
— What is Vlad.studio?
— Vladstudio is the project of digital artist Vlad Gerasimov. Since 1998, I've created 500+ digital art pieces, and from time to time I release apps like this one. Please see vlad.studio website for more.

---
Release notes
1.2.1 (?? January, 22)
Fixed a bug with detecting a window size on multiple monitors.
Added reload after you resize the browser window.
1.2.0 (19 October, 21)
new widget: News Feed! Many web sites provide "feeds" with their latest content. Supported formats: RSS, Atom, JSON.
new widget: Weather! Current weather and hourly forecast for any major city around the world. You can switch units to °C or °F in Settings.
improved city selector for clock and weather widgets. Now with almost 25,000 cities, sorted by population.
new setting: turn background tinting on or off.
and other little bug fixes and improvements.
1.1.1 (17 October, 21)
new settings:

choose appearance (dark or light);
choose one of 4 available fonts;
change background randomly every 5 minutes, hourly or daily;
opt in/out of notifications about new features and artworks;
export and import widgets – useful for backup and applying same settings to multiple devices.

I had to remove the old default font, Circe, due to licensing issues.
new widget: Note! A virtual piece of paper to paste temporary stuff. Available in 4 colors.
when adding a clock, you'll now see in which country the selected city is (due to this bug, the only San Francisco available was in Costa Rica)
when adding a shortcut icon, some URLs with parameters were broken. Fixed.
and other little bug fixes and improvements.
1.0.0 (11 October, 21)
Initial release, woo-hoo!
---
Get the Chrome Extension